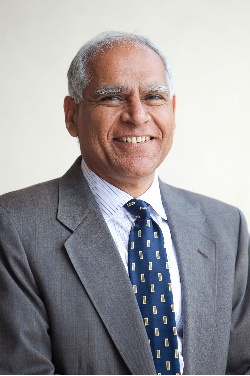 Rai Chowdhary is an author, business coach, and entrepreneur.  He has coached business professionals and executives for over 20 years at small, medium, and Fortune 500 corporations in the United States and across the world.
He developed the Do-Magic approach by synergizing what he learned and his experiences over the years.  It blends creativity, principles of Lean and Six Sigma, Project Management, Psychology, and Neuroscience in a synergistic way that is easy to learn and apply.  Each of these have been proven to work in business and personal life.
His dream was to be a top notch engineer and inventor – creating products that made a difference. Despite insurmountable odds in early life, he went on to earn undergraduate degrees in Mechanical, and Production Engineering. This was followed by graduate study in Business Management, and a Masters in Materials Science from Arizona State University in the USA.
He also holds several certifications, and has served as a member of ISO Technical Committee 223 for Risk Management, Technical Committee 176 for ISO 9000, and as Examiner for the Performance Excellence Award for the University of Texas (patterned after the Malcolm Baldrige Award).
Over his career, he worked on several products that have improved the lives of millions. Noteworthy examples are healthier snacks, orthopedic implants, mini-vans for the handicapped, light-weight radiation shields, and the world's first and only X-ray attenuating cream for clinicians and hospital staff.
Companies he has worked for/with include world leaders, such as Dupont, Applied Materials, Dell, Tokyo Electron, Abbott Labs, Sulzermedica, Glaxo, Xerox, Edwards Lifesciences, Recitt and Benckiser, Mahindra (International) Tractors, and Frito-Lay.
Rai's interactive speeches/workshops inspire and motivate; they move audiences, and help them unleash their potential. He has delivered seminars and workshops on a diverse range of topics, and was recognized by the International Six Sigma Society as a best speaker in 2007. Having successfully exited his most recent start-up in September 2014, he is back on the speaking/seminars circuit again, and has started his next start-up "The KPI System."
Whether you have an upcoming event, want to energize your staff to move forward, embrace an upcoming change, launch a new initiative, or raise money for a cause – Rai will work with you side-by-side to design and deliver a powerful seminar and/or speech that produces results. Contact us today, or simply call: 512-560-8326.